Charlie's Chalk Dust - Jam Rock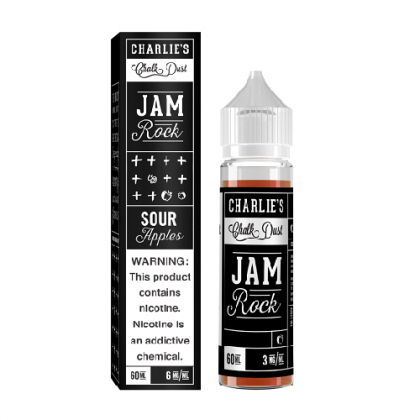 Specification
E-Juice/Liquid
E-Liquid Flavour
Candy
E-Liquid Mix
High VG
Description
Bottle Size : 60ml
PG/VG Ratio: 30/70

Charlie's Chalk Dust Jam Rock

Jam Rock is a mouth watering Sour Green Apple Glow Pop. Inhale will fill your senses with the tartness of sour apple, followed by a candy sweetness exhale that adds the perfect balance to this candy vape experience.
Rs1,500.00
Ex Tax: Rs1,271.19
Reward Points : Applicable
Availability: instock
Standard delivery time All orders are processed within 24 hours. Orders placed before 12 o'clock are processed the same day. Deliveries can deferred on Sunday and National Holidays.
Tags: charlies chalk dust, e-liquids