Mya Hookah - QT HEAVY HOOKAH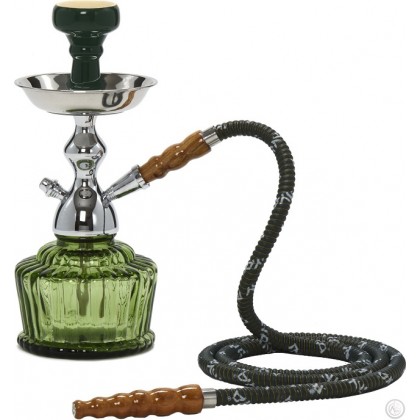 Specification
Hookah
Hookah Base Types
GLASS
Hookah Size
14 Inch
No. of Pipes
DOUBLE
MYA QT HEAVY HOOKAH

Mya QT hookah is 14 inch tall and is a small piece of art with utmost portability and durability.
Don't let the size fool you - this workhorse of a hookah is one of the most reliable you can buy. This hookah comes complete with a stainless steel shaft, a beautifully cut glass base (extra thick, extra strong!), and a matching 6 foot synthetic leather hose. The Mya QT hookah is available in a variety of colored glass base model.
Rs2,547.20
Ex Tax: Rs1,990.00
Available Recommended Products For this
Hookah Accessories
MYA GENIE COCONUT 16PCS CHARCOAL

(Rs204.80)

Alfandi Foil

(Rs230.40)

Smokers Charcoal

(Rs102.40)

Hookah Silicon Chillum

(Rs448.00)

Pipe Connector

(Rs512.00)

Al Akbar Coconut 30 Pcs Charcoal

(Rs249.60)
Reward Points : Applicable
Availability: instock
Standard delivery time All orders are processed within 24 hours. Orders placed before 12 o'clock are processed the same day. Deliveries can deferred on Sunday and National Holidays.
Tags: mya hookah, hookah