Mya Hookah - Tango Hookah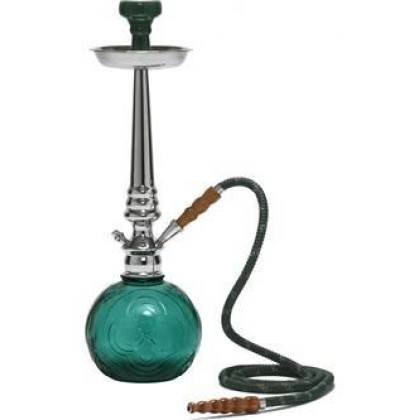 Specification
Hookah
Hookah Base Types
GLASS
Hookah Size
20 Inch
No. of Pipes
FOUR
Mya Tango Hookah

The Tango Hookah is 20" high when assembled.Comes with tobacco burner, plate, aluminum stem, glass base, one hose and tongs all packaged in a colored Mya Hookah box. Can be converted into a 4 hose hookah. Utility Patented hookah.
Rs2,655.00
Ex Tax: Rs2,250.00
Available Recommended Products For this
Hookah Accessories
Hookah Pipe Connector

(Rs472.00)

Alfandi Hookah Foil

(Rs212.40)

Hookah Foil Puncture

(Rs177.00)

Hookah Mitti Chillum

(Rs177.00)

Al Akbar Coconut 30 Pcs Charcoal

(Rs230.10)

Hookah Silicon Chillum

(Rs306.80)
Standard delivery time All orders are processed within 24 hours. Orders placed before 12 o'clock are processed the same day. Deliveries can deferred on Sunday and National Holidays.
Tags: mya hookah, hookah